Wholesome Flavourful Experiences
Delightful Dining Options
Dining at VE means welcoming spaces, tantalising flavours, innovative recipes, great ingredients, and an overall enjoyable experience. Be it to jump start your mornings, to fuel your day, or even to unwind and indulge, our dining outlets, The Straits Estate, and The Straits Deli & Grocer, are all set to welcome you.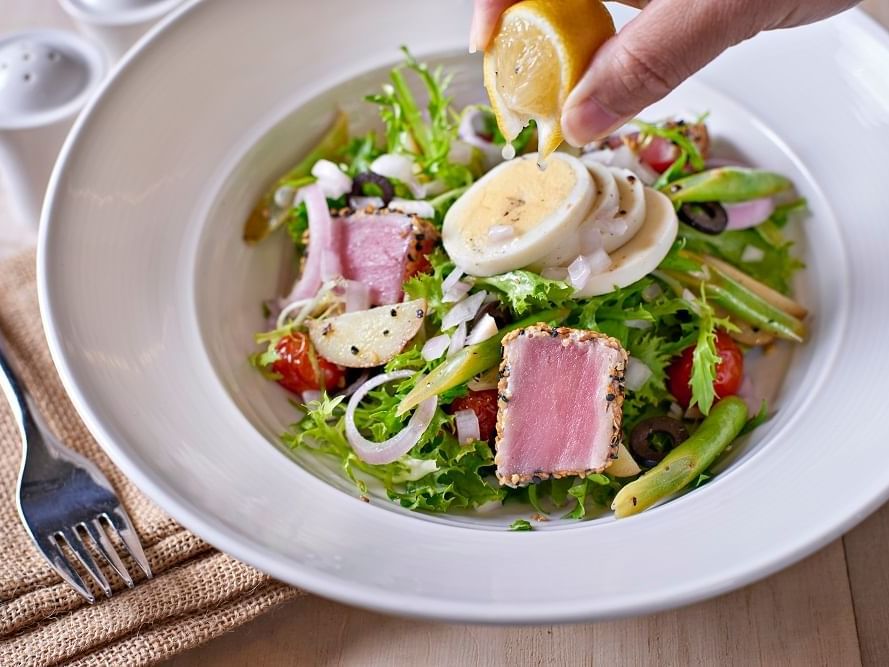 Inspired by Malaysia's straits heritage and rich melting pot of cultures, our all-day dining restaurant delights with flavourful traditional and local favourites as well as dishes from around the world.
Read more
For a quick bite or brew, our deli in the lobby serves aromatic coffee, tea, fresh juices, gourmet sandwiches, salads, pastries, and traditional local snacks. Stay, dine in, and catch up, or grab and go.
Read more